| Affiliation | Class Timing | Eligibility | Duration |
| --- | --- | --- | --- |
| National Examinations Board, Government of Nepal | Morning : 6:30AM-11:00AM Day 11:30 AM - 4:00 Pm | SEE/SLC Secondary Education Examination | |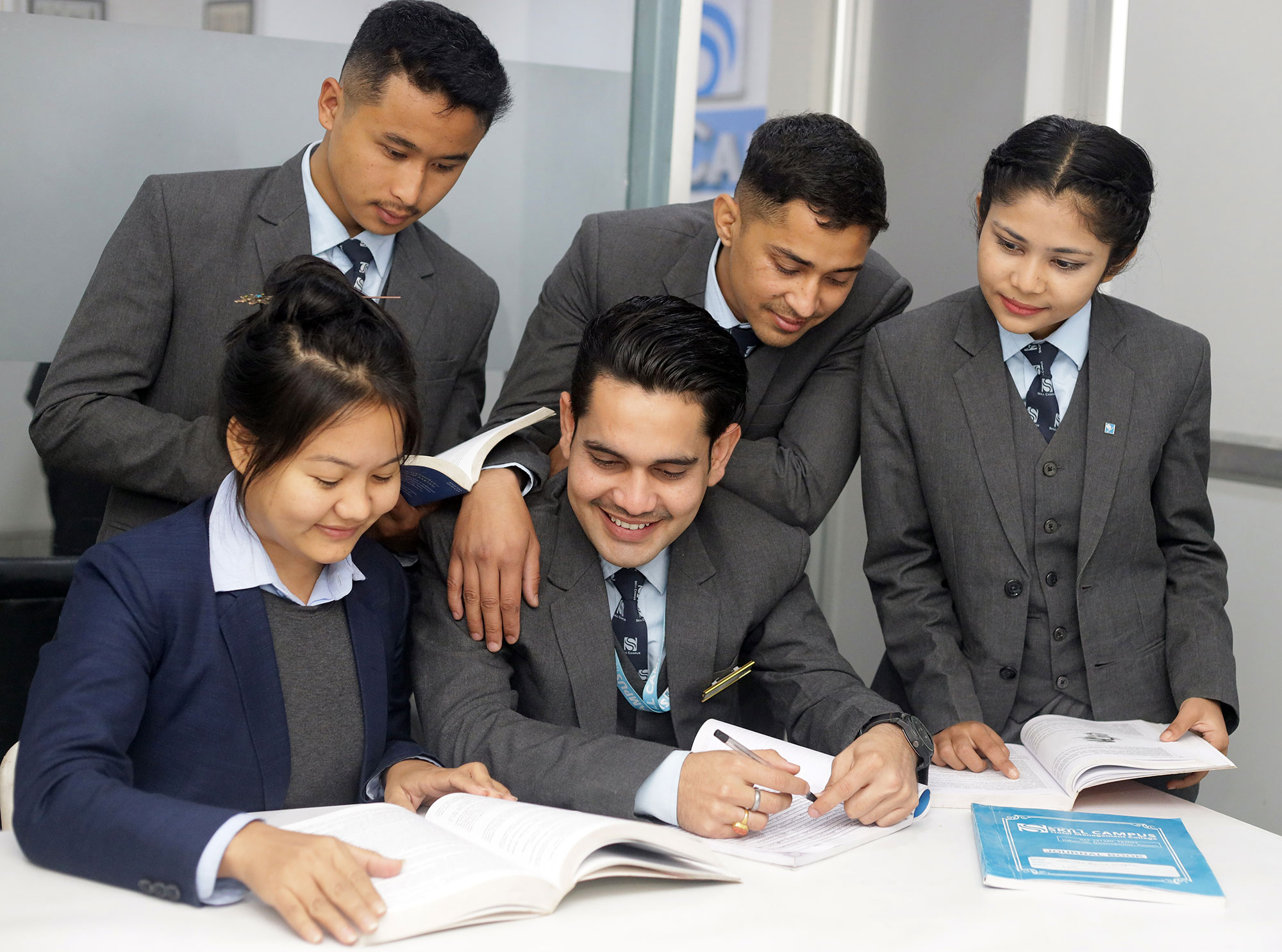 Program
Overview
10+2 is a combined course specially designed to train students for the hospitality industry with specific focus on hotels. The course will enable students to pursue the Hotel industry as a career choice. Schools offering this course must have minimum facilities for practical demonstration related to the kitchen, housekeeping, front office and food & beverage service.
Admission
Eligibility
To enroll on this course, students are required to pass SEE with a minimum 1.6 GPA. The students should have scored a minimum D+ in English, Nepali, and Social Studies.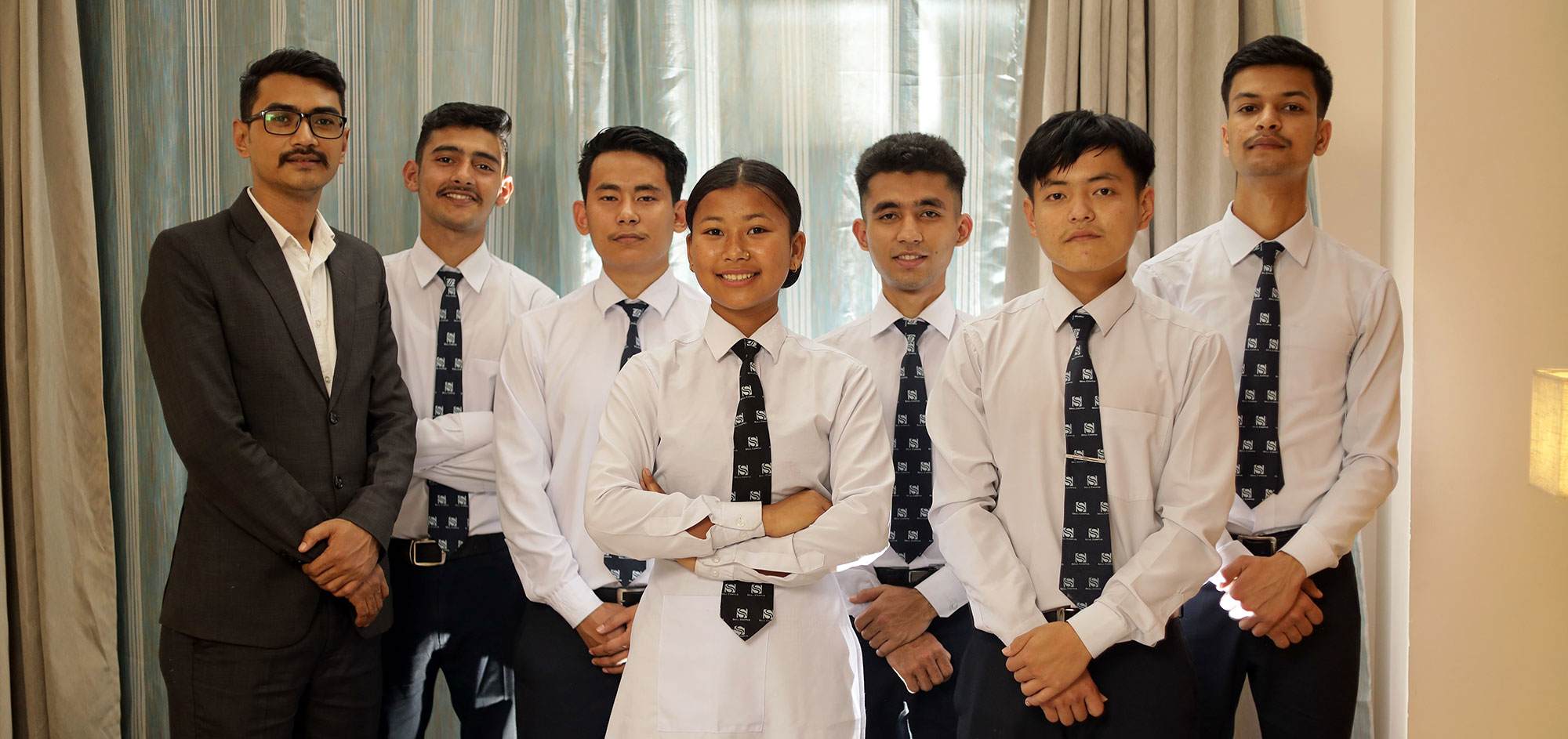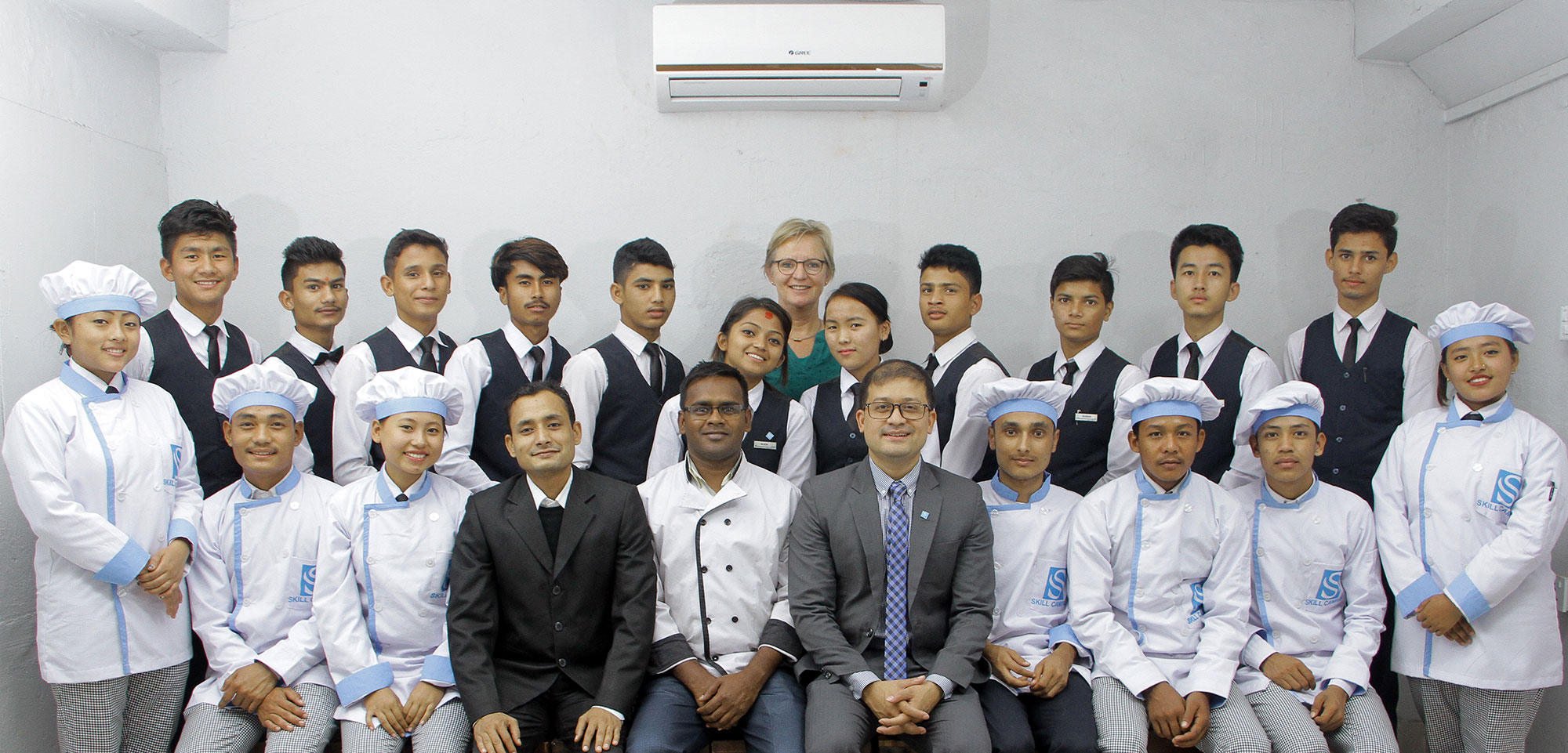 Admission
Guidelines
The prospective students have to go through the following steps for admission:
Visit the college/ call admissions office
Get detailed information about the college and course
Duly fill and submit the application form.
Appear in entrance test
Enroll in the desired program upon being selected from the entrance test.
| Grade XI | Credit Hours | Grade XII | Credit Hours |
| --- | --- | --- | --- |
| | | | |
| | | | |
| Compulsory Social Studies | | Compulsory Social Studies | |
| | | | |
| Tourism and Mountaineering | | Tourism and Mountaineering | |
| | | | |