Affiliation
Duration
CTEVT
160 Hrs (15 Days)
Class Timing
Session

8AM – 9AM / 9AM-10AM / 10AM-11AM

11AM-12PM / 12PM-1PM

Class Starts Every Week
 
 
Barista skills at Skill Campus is an intensive coffee making program that will provide you with the basic skills and confidence to work as a barista in cafes and restaurants. The skills acquired will also help you to prepare great-tasting coffee. Students will be able to learn the basic theory of coffee making, origin of coffee, different types of coffee which are served globally. Students will have a lot of opportunities to practice making different types of coffee by using a commercial espresso coffee machine.
This program can help to fine tune your skills in making espresso coffee and will provide you with more in-depth skills and knowledge so that you can progress to the more complex aspects of espresso making.
DESIGNED FOR PEOPLE LEAVING FOR ABROAD AND BARISTA SKILLS TRAINING.
Training Outline
Introduction to Barista
Brief History of Coffee
Knowledge of Coffee Species
Espresso Machine, Parts and Functions
Art of Espresso
Understanding Factors that affects Coffee Quality
Enemies of Coffee
Troubleshooting Espresso Shot
Four Fundamentals of Coffee
Alternative Coffee Brewing Methods
Coffee Testing Steps and Elements
Cleaning and Maintenance Basics
Guide to Milk Steaming, Frothing and Pouring
Espresso Beverages Preparation
Beverage Communication
Ground Coffee Vs Instant Coffee
A Glossary of Coffee Terms
Understanding Deployment and Work Station
Health & Hygiene Standards and Maintaining Checklist
Understanding Customer Service and Increasing Sales
Barista Duties & Responsibility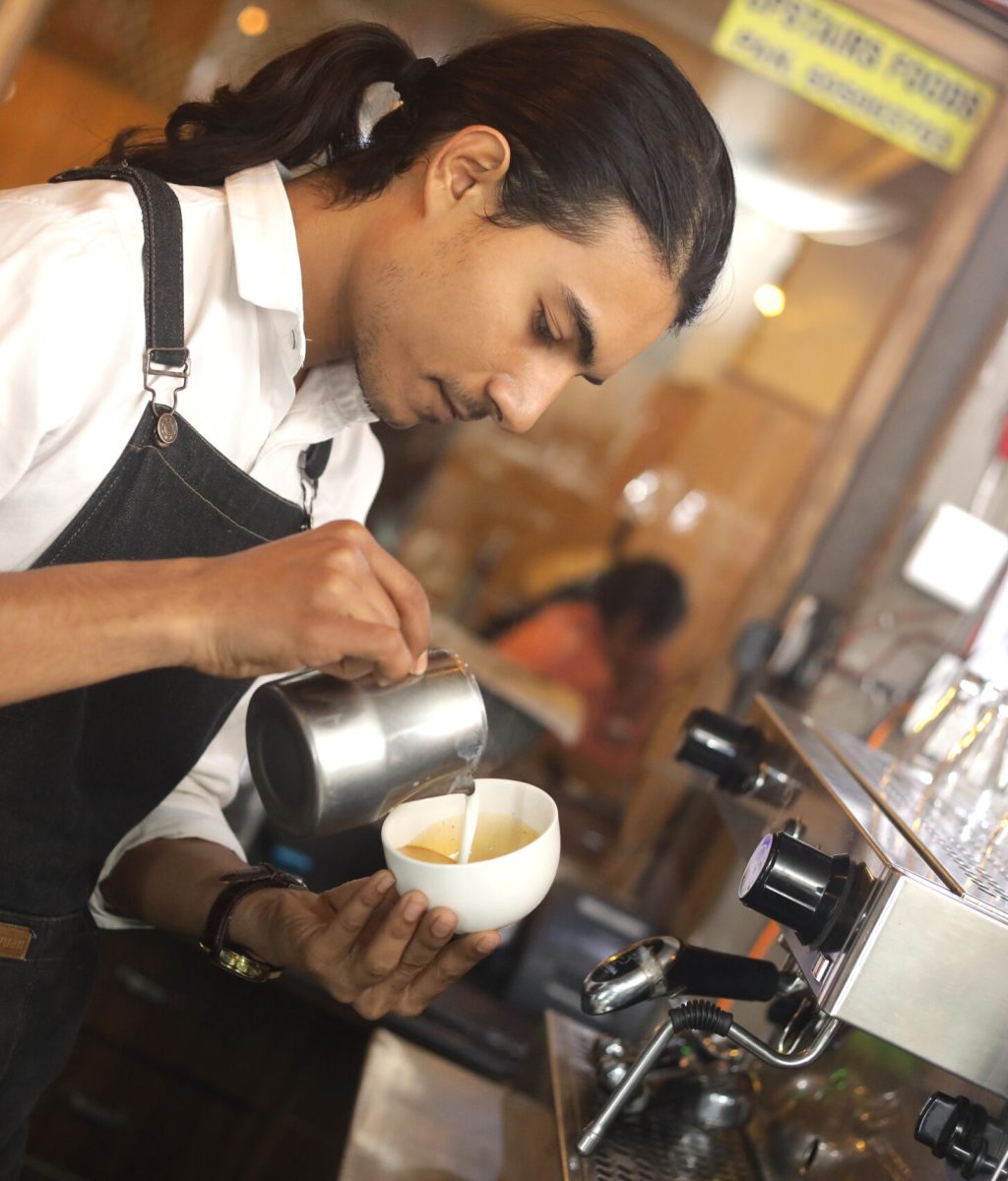 Entry criteria:
No prior experience required
Interested persons, at least grade eight pass and able to read and write English