| | |
| --- | --- |
| Affiliation | Duration |
| CTEVT\NSTB Level I | 4-6 Months |
| Class Timing | Intake |
| Day : 7:30 AM – 10:30 PM | Fall & Spring 2023 |
A Commercial cooking / Baking Course oversees cooking on a large scale, such as in a Hotel, Motel, restaurant, cafeteria or diner. They prepare meals and ensure that health regulations are followed. There is no formal education requirements for this career.
This course is accredited by The Council for Technical Education and Vocational Training (CTEVT) It is also designed to produce a basic/entry level technical workforce in the field of cooking equipped with skills, knowledge and attitudes related to commercial cooking/baking in order to meet the demand of such workforce. This course covers hotel cooking and Baking.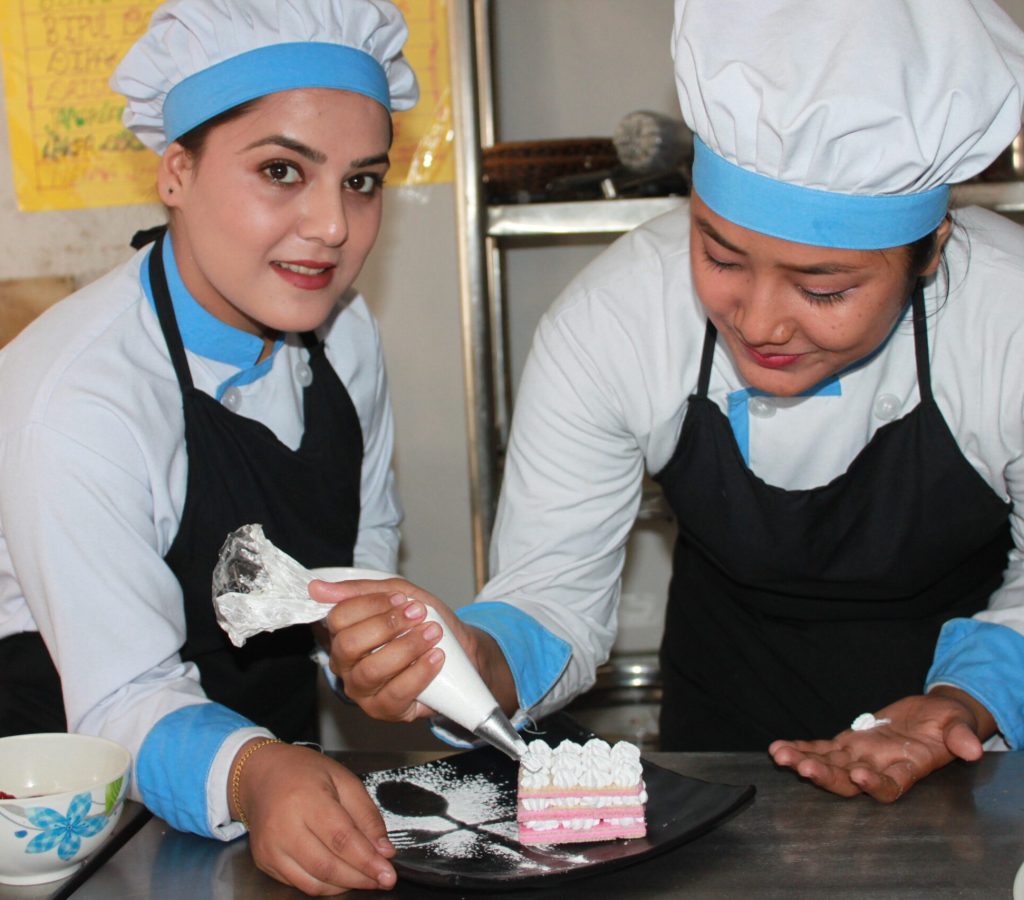 Course Objectives
The aim of this course is to produce a skilled workforce to fulfill the requirement of Star hotel and restaurant standards to work as a professional Cook and Baker.
To upgrade existing skill and knowledge of professional cook and Baker
To fulfill the demand of a professional cook and Baker.
Ideal Program for:
Under 10, SEE/SLC, +2, BBS, BBA level cleared students planning for a professional career
Willing to work in the cookery industry around the globe
Admission Prerequisites
Grade 8 Graduates or above (from any stream)
Pass Skill Campus entrance test and interview.
Must be willing to study and work hard
Must have functional English language proficiency
Program Outline
General Introduction to kitchen
Knife skills
Hot & cold Beverage Preparation
Breakfast Items Preparation
Soup sauces and Gravy Preparation
Main Course Preparation
Desserts Preparation
Garnish Preparation
Snakes Preparation
Salad Preparation
Bread Making
Sweet yeast Preparation
Pastry Short and Puff Pastry
Cake making
Restaurant operation and Kitchen control
*On the Job Training