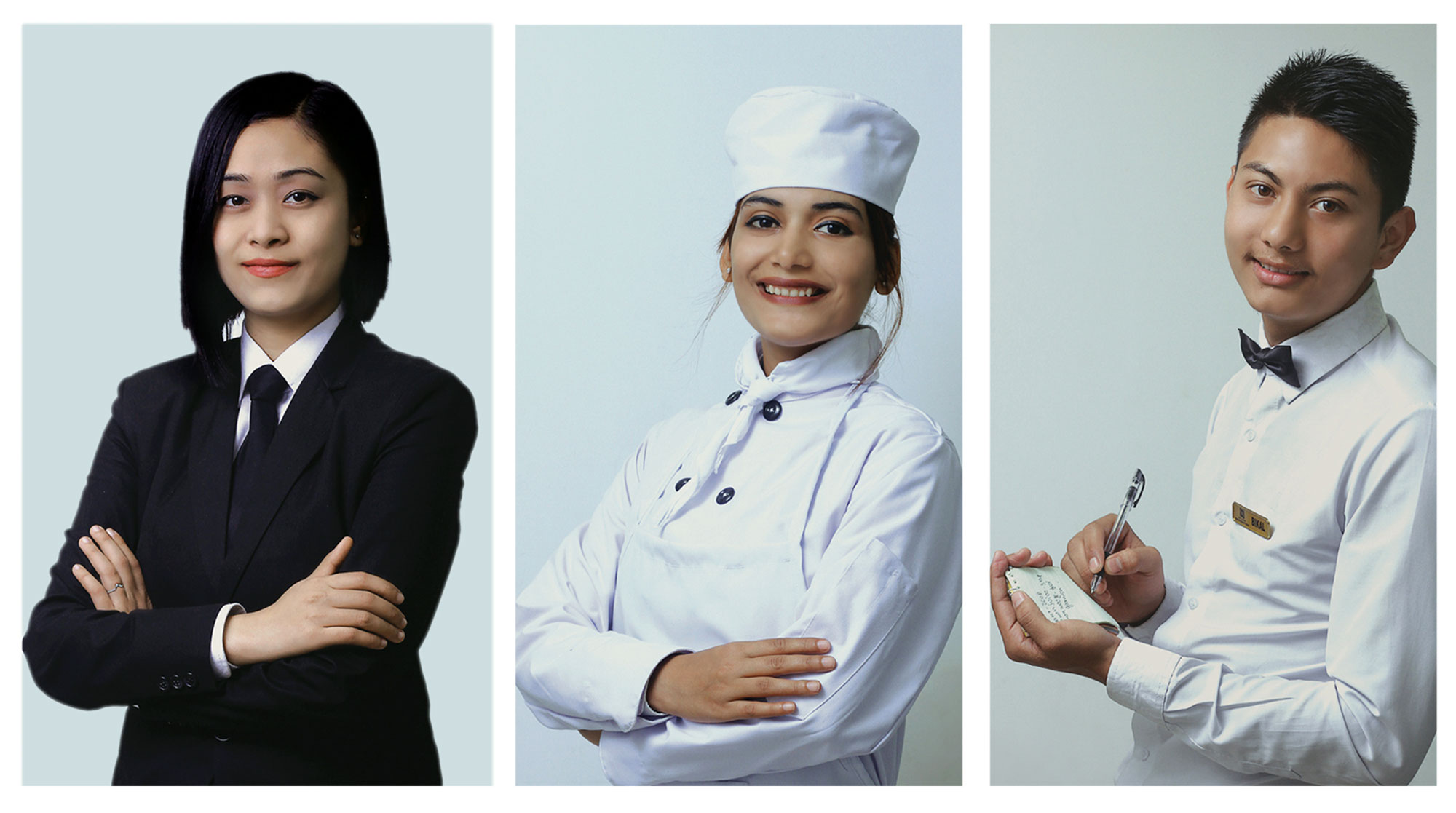 Approved, Regulated & Certified by

Itahari Sub-metropolitan City 

Office of Municipal Executive

Government of Nepal

Duration

12 months face-to-face learning at College and minimum of 6 months internship in star hotels

Class Timing

Morning : 7:00AM-11:00AM

Day        : 11:30 AM – 3:30 PM

Intake

Fall 2022

Spring 2023
COURSE OVERVIEW
The Program "Diploma in Hospitality Management" is a Hospitality Qualification developed by Skill Campus which is Approved, Regulated & Certified by the Itahari Sub-Metropolitan City Office of Municipal Executive, Government of Nepal. 
The diploma program focuses on the personal and professional development of learners' thinking skills, communications skills, and interpersonal skills with extensive practical knowledge and on-the-job work experience with breadth and depth of required skills, knowledge, and attributes to prepare learners for a career in the hospitality business.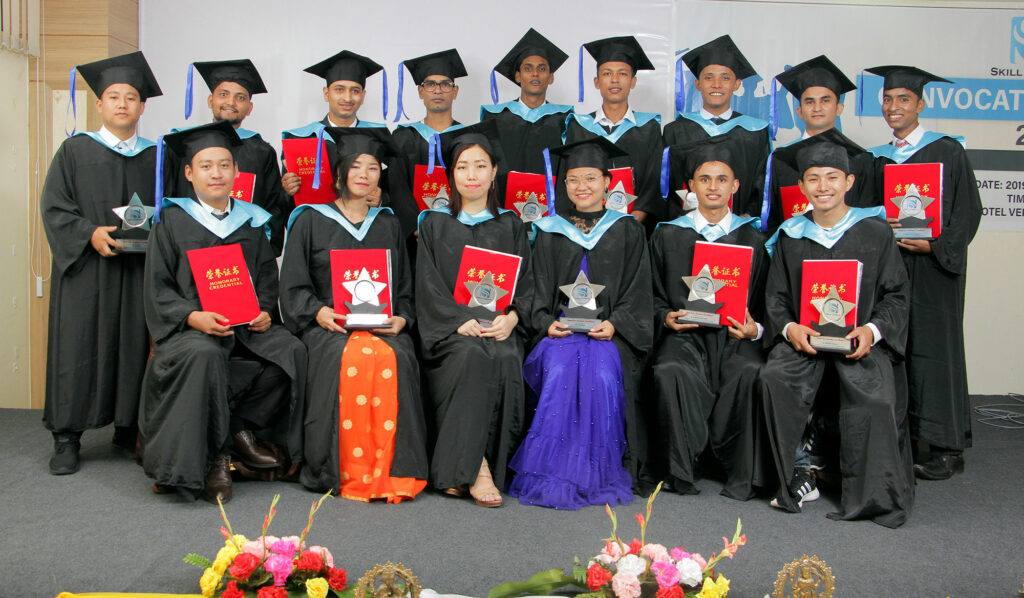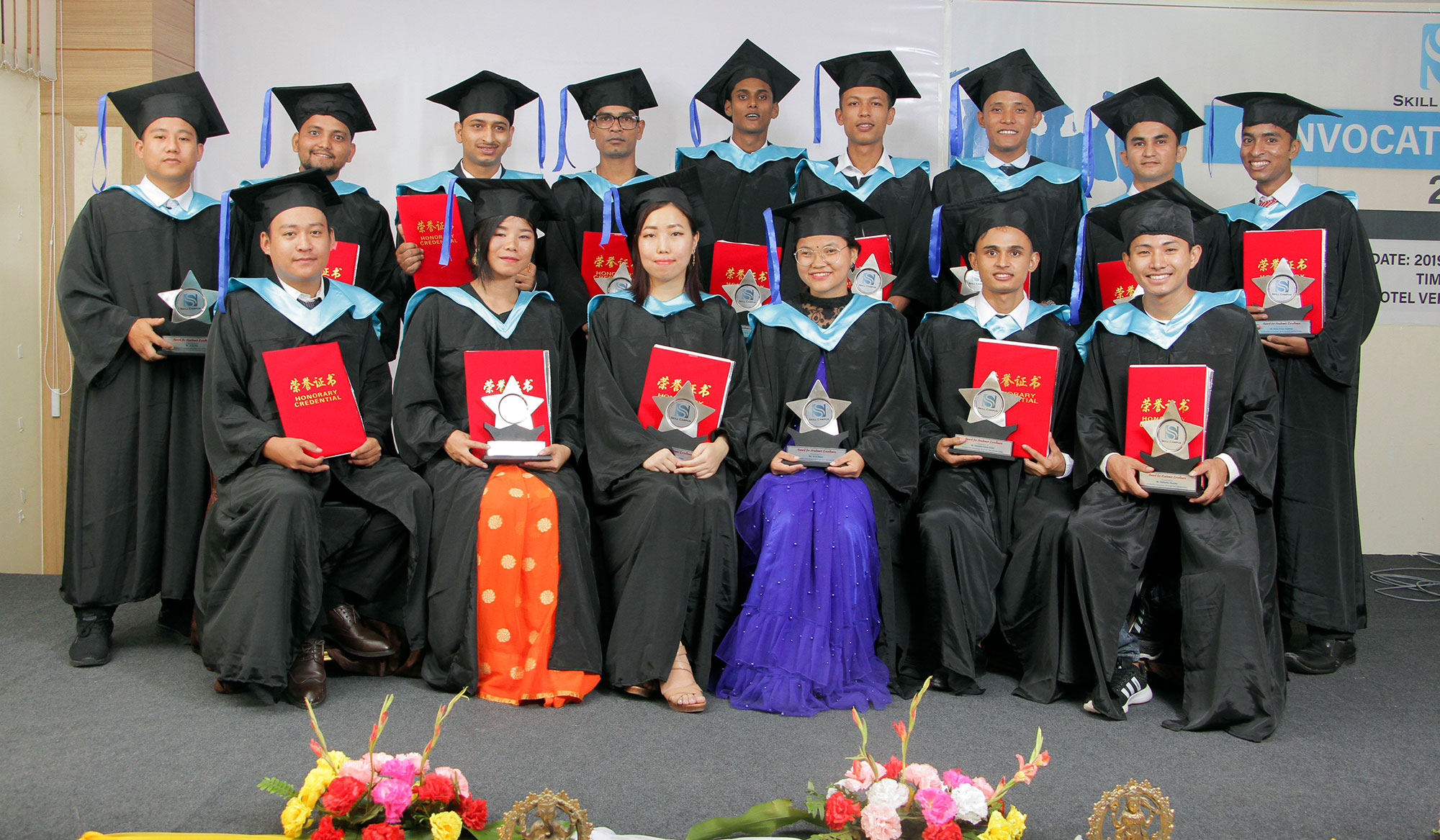 Successful completion of this qualification will provide a pathway to work in the tourism and hospitality industry as a departmental manager or small business manager and/ or to access higher education. This qualification allows for multi-skilling and specialization in accommodation services, cookery, food and beverage, and tourism. The diversity of employers includes hotels, motels, airlines, cruise ships, catering operations, clubs, pubs, restaurants, and cafes.
AIMS OF THE QUALIFICATION
The Diploma focuses on the supervisory aspects of the hospitality industry.
To provide learners with a challenging qualification covering the core disciplines of

management at a supervisory level within the hospitality industry.

To enable learners to apply current knowledge of hospitality management concepts

and theories.

To provide learners with the tools and terminology necessary to understand how to

Supervise teams in a hospitality environment.

To enable learners to make informed and confident decisions regarding the areas that

they may supervise.

To give learners the ability to enable them to manage their personal and professional development.

To understand the customer's needs and expectations and provide them with delightful service.

To develop a positive attitude towards service and build self-confidence to handle different situations.

To have an orientation on the international standard of  customer service

To provide opportunities for learners to develop the necessary skills and competencies to move on to further study or employment.
ADMISSION REQUIREMENTS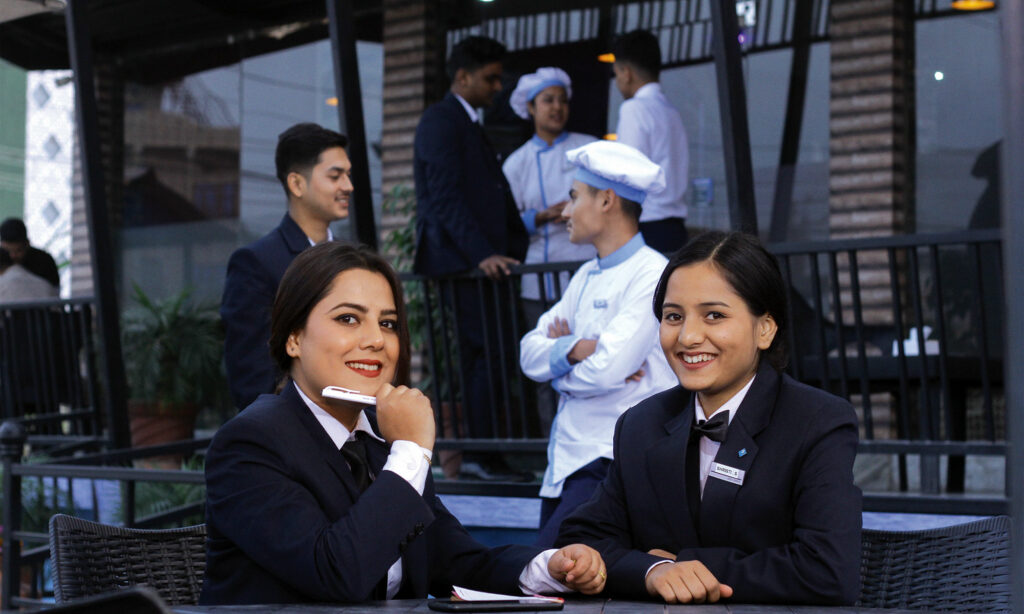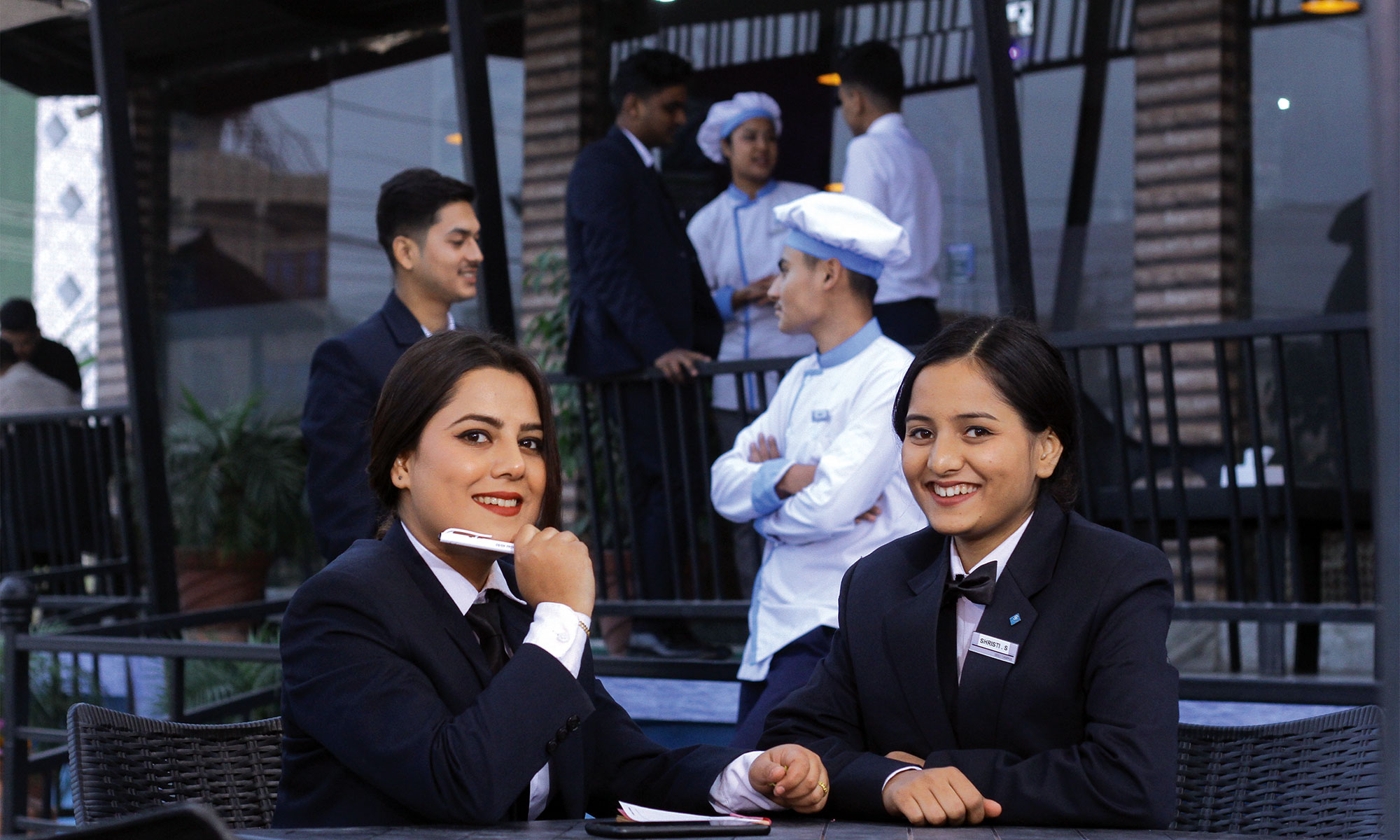 SLC/SEE passed with a  minimum D grade in each subject

+2 appeared or passed

Must have functional English language proficiency

Must be willing to study and work hard
ADMISSION GUIDELINES
The prospective students have to go through the following steps for admission:
 

Visit the college/ call the admission office

Get detailed information about the college and course

 

Duly fill out and submit the application form.

Pass the Skill Campus entrance test and interview.
QUALIFICATION STRUCTURE
Core Units
Communication for Hospitality

The competency in Hospitality

Use of information in hospitality Industry

Leading & Managing people for Hospitality

Manage Conflict

Manage & Enhance quality customer service

Workplace health and safety

Hygienic & Grooming practices for hospitality Industry

Work effectively in hospitality

Report on financial activity
Specialist Units
Culinary Arts
Kitchen Operation Management

Design and cost menus

Store Management

Health, Safety and Food safety Practices

International Gastronomy

Diet and Nutrition

Prepare dishes using methods of cooking

Prepare stocks, sauces and soups

Prepare appetisers and salads

Prepare vegetable, fruit, eggs and farinaceous dishes

Techniques Meat, Poultry and sea foods

Prepare Hot & Cold Dessert

Creative Patisserie and Artisan Bakery

Prepare food to meet special dietary requirements
Food & Beverage Service
Managing Food & Beverage Operations

Menu Development, Planning and Design

Provide Breakfast service, Table service and In-room Dining Service

Managing Bar & Barista Operations

Prepare and service Espresso based coffee

Provide responsible service of alcohol

Service of Alcoholic & non-alcoholic beverages

Advise and serve wine

Planning & Managing Events
 Accommodation Service -Front office & Housekeeping
Guest Service

Computerized booking system

Revenue Management

Managing Housekeeping services

Providing Uniformed service
 Salesmanship & Reporting
Digital Marketing

Hospitality Marketing Essentials

Consumer Behaviour and Insight

Preparing Reports and presentation
 Internship
Internship, Research & Project
Qualification Outline
Term – I
Code
Subject

Credit Hour

EH 11

English for Hospitality I

4

IH 11

Introduction of Hospitality

4

FB 11

Food and Beverage Service I

4

FP 11

Food Production and Patisseries I

4

SS 11

Sales and Salesmanship

3

Term – II

EH 22

English for Hospitality II

4

FB 22

Food and Beverage Service II

4

FP 22

Food Production and Patisseries II

4

FO 11

Front Office Operations

6

HK 11

Housekeeping Services

6

AH 11

Accounting for Hospitality

 

3

Term – III

IET 11

Internship & Project Work

14

Total Credit Hours

60
Apply Now
Course Features
Lectures

0

Quizzes

0

Duration

18 months

Skill level

All levels

Language

English

Students

30

Assessments

Yes